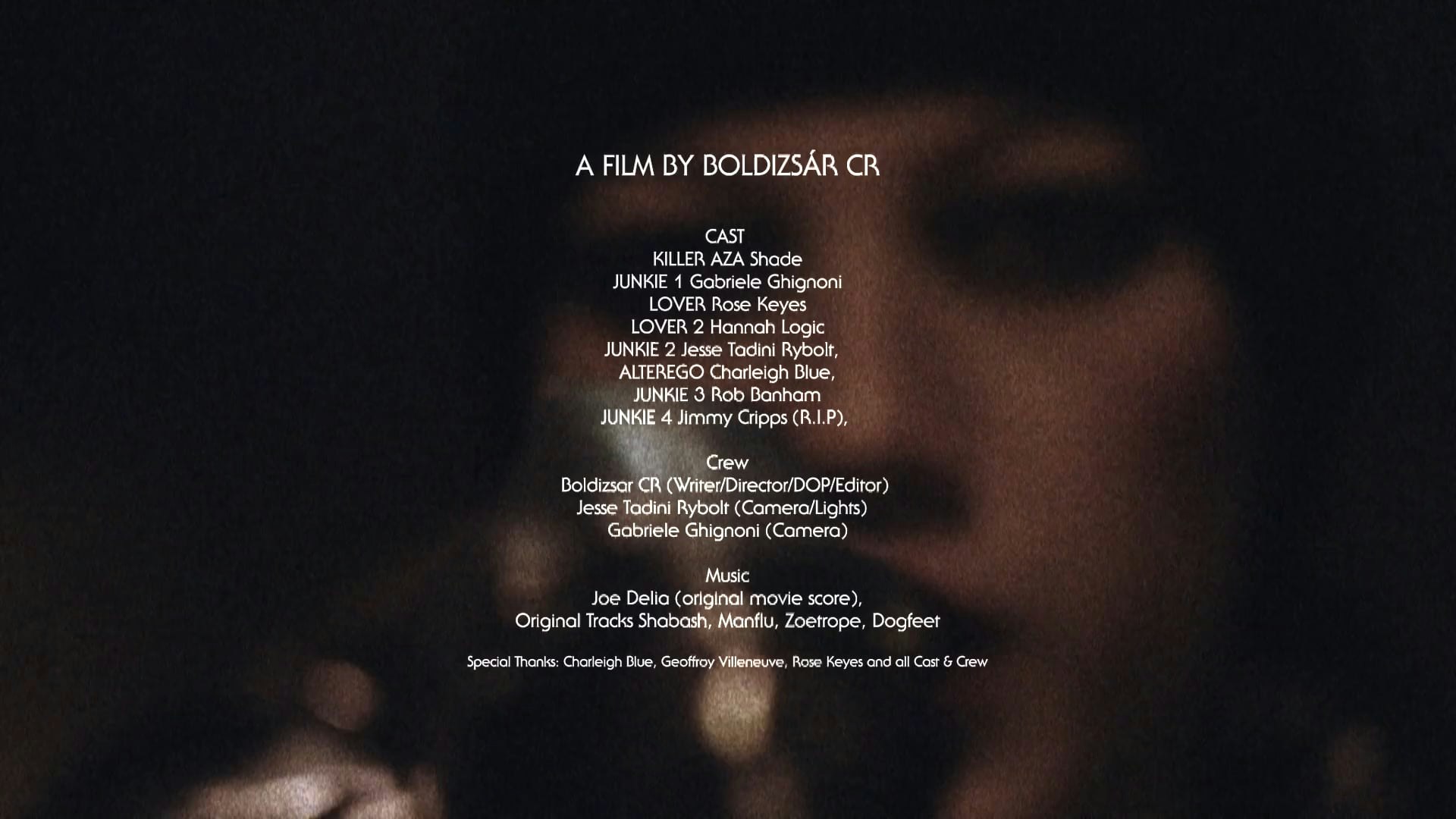 We produced a short film as a tribute to Abel Ferrara's nihilistic trash film Driller Killer.
Currently screening as part of a video art show called 900
Cast in order of appearance:
Aza Shade
Gabriele Ghignoni
Rose Keyes
Hannah Logic
Jesse Tadini Rybolt
Charleigh Blue
Rob Banham
Jimmy Cripps (R.I.P.)
Directed, Filmed Edited by Boldizsar CR
Additional camera:
Jesse Tadini Rybolt
Gabriele Ghignoni
Music: Joe Delia (original movie score), Shabash, Manflu, Zoetrope, Dogfeet
Special Thanks: Charleigh Blue, Geoffroy Villeneuve, Rose Keyes and all Cast & Crew.
AZA Killer is a tribute to Abel Ferrara's low budget horror film "Driller Killer" (1979). The tribute is made on multiple levels: by using amateur cast with a similar sociological background as in the original. Musicians from a current alternative scene who are casted as themselves. In my case a scene thriving, interesting but probably too dark and self-destructive to be popular enough to bring success and peace for its makers. Even though using contemporary digital technology instead of film I am also referring to aesthetics similar to the era. Low lit/naturally lit scenes, unpolished camera work, raw editing style. The reason why I wanted to comment on the year 1979 with this film is because I love the original movie's authenticity and documentary feel and it is definitely an outstanding achievemnt from the time. I can also relate to the circumstances of the artist living on the edges of society, being isolated and financially hopeless in a massive metropolis. Ferrara's film is coming from the guts and really shows something about our dark side. It is art and entertainment at the same time without trying to have an agenda or being pop.