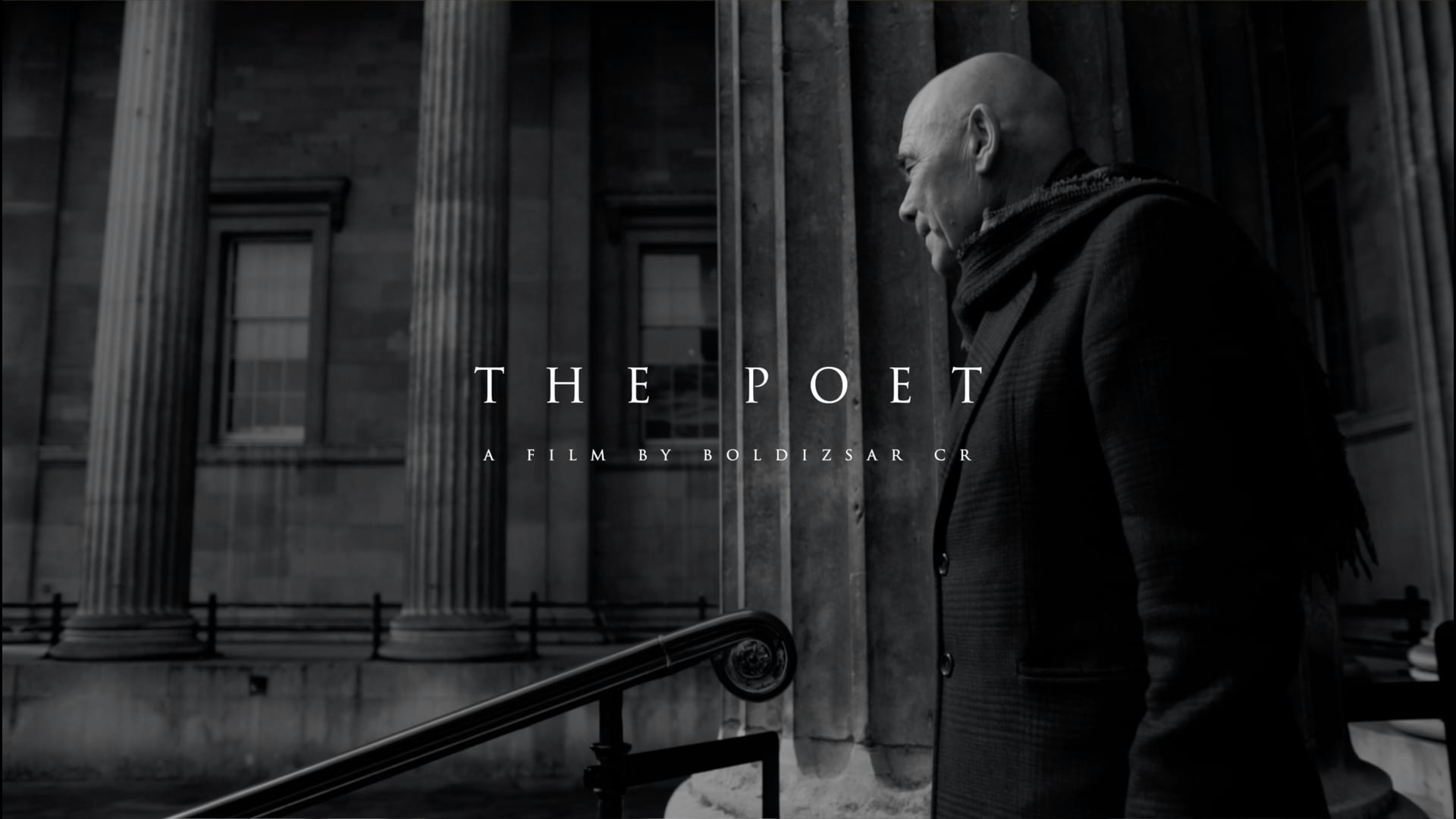 Poerty film based on a collaboration between poet Gabriele Tinti, actor Peter Guiness, film director Boldizsar CR, and musician Christos Fanaras.
The film was commissioned by Gabriele Tinti on the occasion of a live poetry reading at the British Museum. The event served as a context for the film directed by Boldizsar CR.
A "poetry film" based on Gabriele Tinti's poem recited by Peter Guiness who also acts in the film. Boldizsar was invited to film both the Sculptures motivated the poem and the Actor who prepares for the event at The British Museum. PArtly documentary, partly fiction emerged with the help of the composition by experimental musician Christos Fanaras.
A cold wind freezes every word. The earth draws us to itself.
"Where are you?" we cry vainly, gropingly we search where can you be
we ask in the raving of the poems of centuries ours, of those past
and those to come. "Where are you?" after you we hobble on broken legs
along this wound that leaves shallow signs. Gone! Gone! We lament the song
that we no longer know how to sing we to whom are given only to fall.
Streaming blood the poets' laurel, barely lights that little darkness that may suffice.
#
What have I yet to invent?
On what do you compel me to write?
I am a poet, I do not care
about your opinions, about any request.
Come on, toast! Make merry! You will find me alone in the morgue to crown me with laurels.
Greetings neighbors! Greetings dears! Greetings to all! You need not worry, I will not threaten
your tepid joys, in that to you
I am just a passer by. Go ahead
do not stop to think. My head
sways on my neck, it won't let me sleep.
It awaits the night, it goes on drunk. It seeks company for another drink.